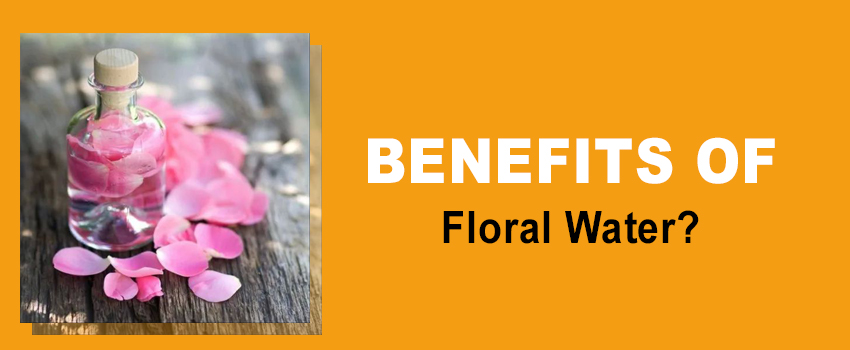 Smooth mixtures of aromatic Essential Oils and Absolutes in clean, distilled water are called floral waters.
The enticing fragrance profile of Essential Oils and Absolutes is emitted by Floral Waters, which are much milder and suitable for skin contact.
Floral Waters are filled with the advantageous qualities of Essential Oils, making them adaptable for use in cleaning the home as well as in skin, hair, and body care.
Floral Waters, which are replacing toners in many face care regimens, are becoming more and more well-known in the skin care business for their brightening, cleaning, toning, and moisturising qualities.
Floral Waters are a popular option for adding fragrances to several natural cosmetic formulations because they are all-natural and free of synthetic fragrances. The floral water suppliers provide various types of floral Water for use.
Historical Uses of Floral Waters
Since ancient times, floral waters have been utilized for a variety of things, including skin care, scent, and traditional medicine. The earliest clay still, discovered in Pakistan some 5,000 years ago, is said to have produced the first floral waters. As floral waters gained popularity, Nicolas Lemery, a chemist, reported more than 200 types that were available for purchase by the 18th century.
Rose water was regarded in Ayurveda as a powerful antiseptic eyewash for enhancing vision, relieving tension, and avoiding infections. Since the Mughal era, India has also employed rose and sandalwood waters to create aromatic attars. Meanwhile, geranium floral water has long been used to treat eczema-affected skin, particularly weepy eczema.
Ancient social, religious, and spiritual practices all made use of floral waters. In the eastern Mediterranean, honoured guests' hands were washed with neroli floral water as part of a customary welcome ritual before meals.
While Rose Water is used in southern India as part of a wedding rite to bless the newlyweds after the ceremony, it is also used as a mild wash at holy places in Iran. Up to the middle of the 700s, Floral Waters were widely used and popular. Then, about 1840, when Essential Oils were first produced using the same machinery and distillation procedures, Floral Waters were forgotten about.
Benefits of Floral Waters
Due to their distinctive fragrant profile and powerful antioxidant and anti-inflammatory capabilities, floral waters are incredibly versatile. Floral Waters are gradually taking over the role of toners in many skin care routines because they are suitable for a variety of skin types and contain richer components than standard toners. While still containing the same plant-derived essences as Essential Oils, Floral Waters are softer substitutes for those products. Hydrating and cooling for dry and sensitive skin is only a couple of the many other advantages of floral waters. Gentle and secure enough for newborn skin.
Floral Waters assist in washing the skin gently by removing grime and pollutants.
Enhancing the emollient characteristics of skincare products by applying floral waters before moisturizer to lock in moisture and make that step more moisturizing and efficient.
appropriate for all skin types Floral Waters are advantageous for dry, acne-prone, sensitive, and older skin types since they have a wealth of antioxidant and antibacterial characteristics.
Choose the right floral water suppliers and get quality products for your use.